From The Desk of The Apostle
Each month we will feature writing's from a modern day Apostle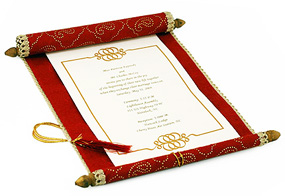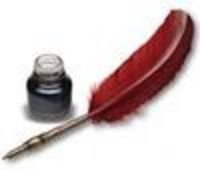 Isaiah 55:10
10For as the rain cometh down, and the snow from heaven, and returneth not thither, but watereth the earth, and maketh it bring forth and bud, that it may give seed to the sower, and bread to the eater:
1st Corinthians 3:9-14
9For we are labourers together with God: ye are God's husbandry, ye are God's building. 10According to the grace of
God which is given unto me, as a wise masterbuilder, I have laid the foundation, and another buildeth thereon. But let
every man take heed how he buildeth thereupon.11For other foundation can no man lay than that is laid, which is
Jesus Christ. 12Now if any man build upon this foundation gold, silver, precious stones, wood, hay, stubble; 13Every
man's work shall be made manifest: for the day shall declare it, because it shall be revealed by fire; and the fire shall
try every man's work of what sort it is. 14If any man's work abide which he hath built thereupon, he shall receive a
reward.
The kingdom of God has been assigned to sowers and builders.

We all know that s

owing requires a lot of
patience.

It has been said ,that inch by inch it is a cinch,
but mile by mile it takes a while.

In our time of sowing we may be easily misunderstood,

talked about,
and made to feel less than our best.

When you are sowing and people do not understand what
or why you're building you can feel ever so challenged in your obedience to sow, this feeling of challenge is
simply a test, a time for your work to be tried by fire.

When Noah was building the ark, he
sowed his time and resources and was misunderstood by many, just as we are today.

What
people don't understand they laugh at or mock.

God's word warns us to not be deceived, God
is not mocked, whatsoever a man sows that shall he also reap.

It's not how much you sow in a
day, but the consistency of that sowing that brings you to a season of

harvest and reaping.

It is
not how much my tithe (10%) is that opens the windows of heaven for blessings, it is my obedience to pay
my tithe that produces the promise.

Too many of us are concentrating on the increase and not on the tithe (10%),
without the seed there would be no sowing, if we do not sow we will see no increase, if there is
no increase one cannot build. God is who gives seed to the
sower. We will all experience fat and lean seasons, and God gives wisdom for both.

When
Joseph gave his God given wisdom to the King after interpreting his dream, that wisdom was
given for the fat and the lean season, Egypt did not stop functioning, they functioned differently.
Jesus said that where 2 or more are gathered in his name there he'd be in the mist he did not
say his presence would be based on how much they gave when they gathered.

Jesus meets
the need of his people according to his riches in glory.

The five thousand souls were fed
because there was a need, not because they had 2 fish and 5 loaves of bread.

Your obedience
to come to the house of God is what pleases God, not how much money you will have when you
get there.

Beloved let us not forget how to build, line upon line, precept upon precept, here a
little there a little.

Our building skills will be judged based on how careful we build, for the
foundation is laid and we labor together who build, it's not just one man's labor but our laboring
together.

Careful building is done w/ honor, character and integrity.

Your faithfulness to the
assignment God gives you is what blesses your life, not your absence in the assignment
because you can't give. Giving is and will always be a kingdom principle but we must not be found absent in our assignments because the amount of our giving has been effected by this world's system.

When a teacher calls her class role as
long as the students are present, teaching continues, learning achieved and
assignments completed. So it is in the kingdom, when the master builder calls the role you need to be
present?.

I want to encourage you today in your assignment that God has entrusted to you
.

God knows that we will have lean and fat seasons, so keep sowing, keep building.

Whatever
you are assigned to, you are responsible for.

Don't shrink back in your lean season, continue to
be faithful and remember faithfulness is not measured by
more
or
less,
it is measured by
consistency

.

Be encouraged and may God's continued blessing's rest, rule and abide with you hence now and forever more.
Dr. Paula R. Hines
All rights reserved.